Take a look at the following pages. We have enjoyed travelling together and taking some great photos.
Later we will include some information about our personal history..including how we met.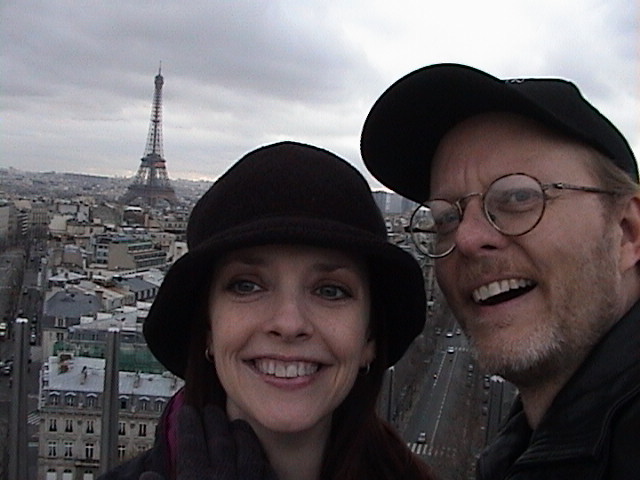 Kelli's first pursuits in dance began with training in tap, jazz and ballet at Joe Micheals Dance Center in 1970. At the age of ten she joined the Miami Conservatory and Academie du Ballet, both branches of the Miami Ballet. During high school she attended PAVAC (the predecessor of the New World School of the Arts), majoring in dance and musical theatre. After high school graduation she completed a Bachelor of Science degree in elementary education from Florida International University. At FIU, Kelli also participated in the dance program. The curriculum included ballet, modern, jazz, principles of choreography, anatomy and kinesiology, dance education and dance history. Kelli was a member of the Miami Movement Dance Company directed by Mia Michaels. The Company performed with both Gloria Estefan and Julio Iglesias in several venues. Other performances varied from the "Clean up Miami campaign" to a tour of Russia, Poland and Denmark.
Kelli has been teaching professionally since 1985. Employers included Miami Dade Community College, South Miami Elementary dance magnet program, FIU theatre and dance and Joe Micheals Miami Dance Center, where she was ballet company director and studio manager.
Kelli has done choreography for several community events presented by the Cultural Affairs Council of Miami. She has staged abbreviated versions of Sleeping Beauty and Swan Lake at the Dade County Auditorium. She has contributed to annual presentations for thirteen years at the Vizcayan's Christmas Extravaganza. Works choreographed with Dana Michaels were premiered at the Miami Dance Sampler and the Florida Dance Festival in Tampa and Miami.




In the resume section I described my career in Architecture in some detail. I listed projects I've worked on. Soon I may comment on what I like best about practicing Architecture.



The drawing to the right is one that I did for Kelli. The negative above goes with the theme of "Swan Lake"
What was it that brought us together ?

Was it fate? Luck? Or was it our creator ?

We believe it was our God, who we have followed with our hearts and who pursued us through Jesus, the Word of God. We believe it was the answer to prayer of our parents, grandparents, Aunts and uncles. We are together in this journey for Gods purposes that we may not realize now. But?? has foreordained?? us to know His love?? Love of the Father??grow in His grace??t me may be conformed into His image??e the image of His Son Jesus?? loved us and sacrificed for us. How could we know this love without experience? We are confident that His light for our path is Jesus.


The Gospel of John is a key part of the Bible to study. The Apostle John explains why he wrote the Gospel of John in chapter 20:31 where he says: "...these are written, that ye might believe that Jesus is the Christ, the Son of God; and that believing ye might have life through his name."

Kelli Miller Dorrough
Kelli Miller Dorrough is a native of Miami Florida and teaches Ballet for American Dance Machine in Orlando.
We met when our best friends introduced us and double dated with us. They got married last year and so did we.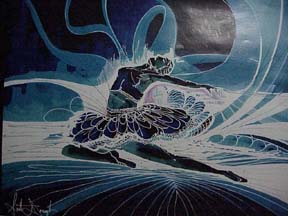 .
.
.
.
.
.
.
.
.
.
.
.
.
.
.