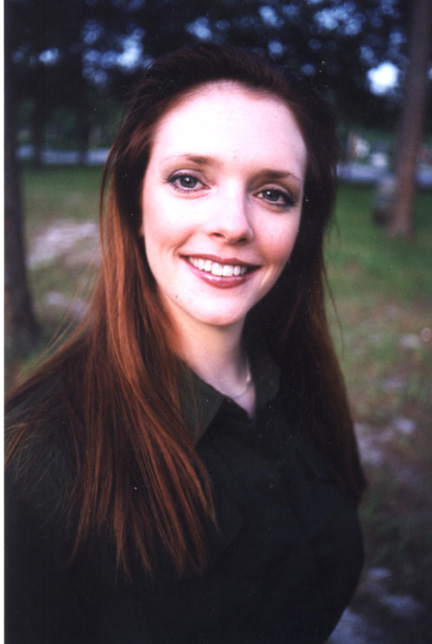 Kelli's first pursuits in dance began with training in tap, jazz and ballet at Joe Micheals Dance Center in 1970. At the age of ten she joined the Miami Conservatory and Academie du Ballet, both branches of the Miami Ballet. During high school she attended PAVAC (the predecessor of the New World School of the Arts), majoring in dance and musical theatre. After high school graduation she completed a Bachelor of Science degree in elementary education from Florida International University. At FIU, Kelli also participated in the dance program. The curriculum included ballet, modern, jazz, principles of choreography, anatomy and kinesiology, dance education and dance history. Kelli was a member of the Miami Movement Dance Company directed by Mia Michaels. The Company performed with both Gloria Estefan and Julio Iglesias in several venues. Other performances varied from the "Clean up Miami campaign" to a tour of Russia, Poland and Denmark.
Kelli has been teaching professionally since 1985. Employers included Miami Dade Community College, South Miami Elementary dance magnet program, FIU theatre and dance and Joe Micheals Miami Dance Center, where she was ballet company director and studio manager.
Kelli has done choreography for several community events presented by the Cultural Affairs Council of Miami. She has staged abbreviated versions of Sleeping Beauty and Swan Lake at the Dade County Auditorium. She has contributed to annual presentations for thirteen years at the Vizcayan's Christmas Extravaganza. Works choreographed with Dana Michaels were premiered at the Miami Dance Sampler and the Florida Dance Festival in Tampa and Miami.


Kelli Miller Dorrough
Kelli Miller Dorrough is a native of Miami Florida and teaches Ballet in Orlando.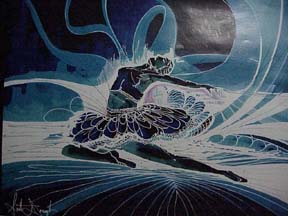 .
.
.
.
.
.
.
. .
.
.
.
.
.
.
.
.
.
.
.
.
.
.

.
.
.
.
.
.
.
The drawing is one that Hubby-Scott did for Kelli. The negative of the image makes a pair that is designed with the theme of
"Swan Lake"